Store
5-MTHF Bioactive Folate
00024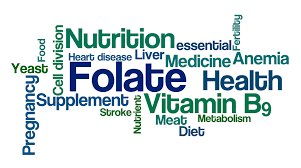 Supports Healthy Serum Folate Levels in Individuals with Genetic Polymorphism

Supports the Conversion of Homocysteine to Methionine

Supports Methylation

Supports Nervous System and Oral Health

Supports Normal Cellular Proliferation (including red blood cells)

Supports Reduced Risk of Neural Tube Defects
5-MTHF, the most biologically active form of the B-vitamin, folate as Quatrefolic® (5-MTHF) for optimal utilization. This form of folate supplementation that targets individuals with genetic enzyme deficiencies, supporting the conversion of folic acid in foods or supplements into 5 methyl-tetrahydrofolate.
Ingredients: 2000 mcg Folate per capsule
Directions: Take one to two capsules daily, or as directed by your health care provider.
USE THIS WEBSITE ONLY IF YOU AGREE TO THE FOLLOWING TERMS The contents of this website are the opinions of Health Renew MD unless otherwise noted. The information on this website is not intended as personalized medical advice and is not intended to replace the relationship that you have with your primary care provider. Any decisions you make with regard to your daily choices and medical treatments should be made with the help of a qualified health care provider