Store
B-12 - Methylcobalamin
00013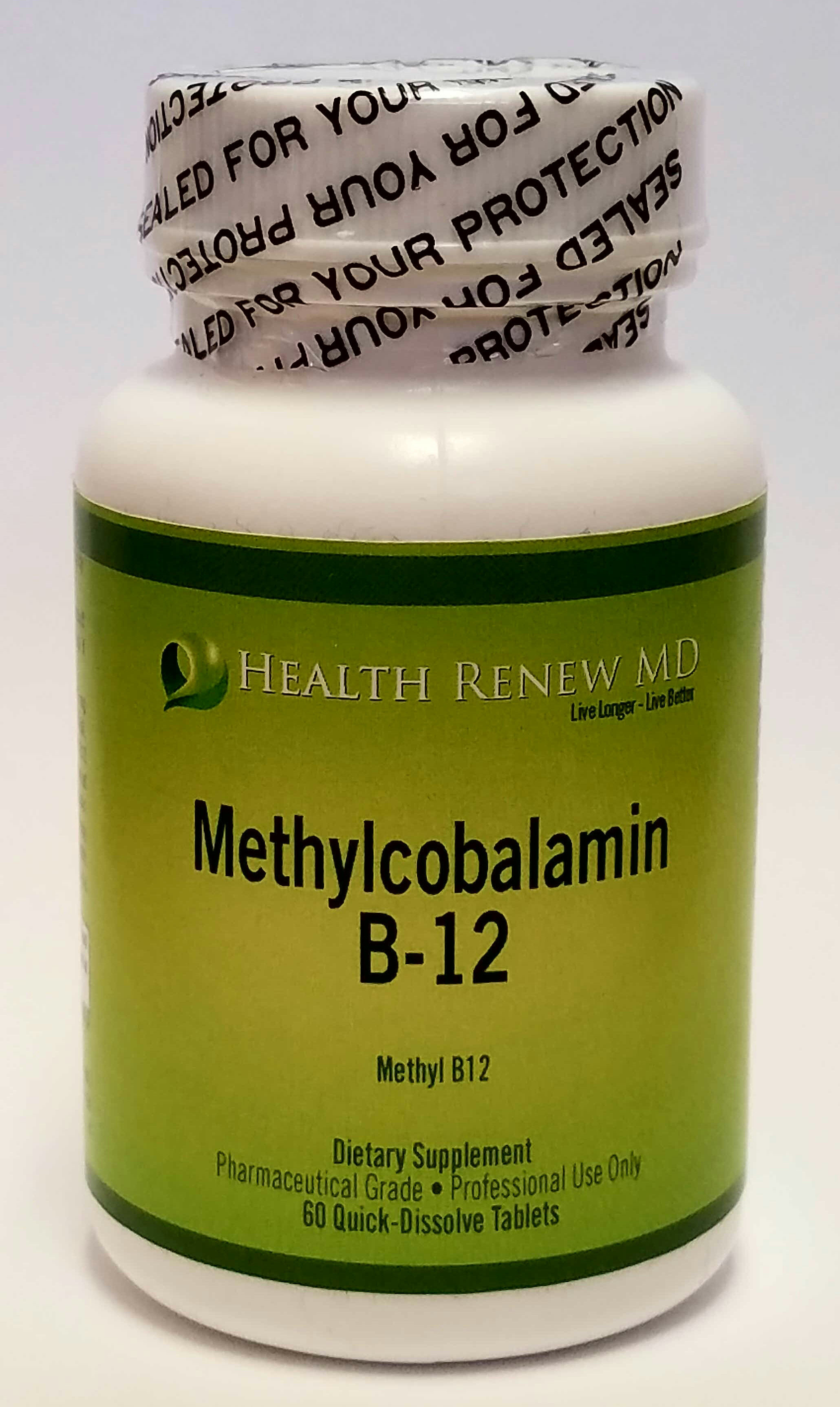 Supports Central and Peripheral Nervous System Function
Supports Red Blood Cell Formation
Supports a Healthy Immune System
Supports Healthy Methylation
Supports Healthy Sleep Patterns
Methylcobalamin is a pleasant-tasting, orange-flavored, sublingual tablet of vitamin B12 in its bioidentical form. Studies suggest a greater tissue deposition of cobalamin taken in the methylcobalamin form in comparison to cyanocobalamin of found in shots. This convenient formula provides 5 mg (5000 mcg) of methylcobalamin per tablet.
B-12 (Methylcobalamin) 5 mg sublingual tablet (60 tablets)

Can be taken daily or once per week once (over a 1-year supply) when your B12 blood levels are adequate (600-800).
USE THIS WEBSITE ONLY IF YOU AGREE TO THE FOLLOWING TERMS The contents of this website are the opinions of Health Renew MD unless otherwise noted. The information on this website is not intended as personalized medical advice and is not intended to replace the relationship that you have with your primary care provider. Any decisions you make with regard to your daily choices and medical treatments should be made with the help of a qualified health care provider