Store
CBD Oil
00097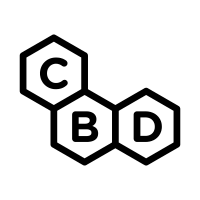 Phytocannabinoids are plant-derived compounds capable of directly interacting with cannabinoid receptors in the body. Cannabinoids, derived from the Cannabis plant, have been utilized the most for therapeutic purposes. Over 100 cannabinoids exist in various Cannabis species, but clinical research has focused primarily on the psychotropic cannabinoid, tetrahydrocannabinol (THC), and its non-psychotropic antagonist, cannabidiol (CBD). Hemp (Cannabis sativa L.) is a tall, narrow plant rich in CBD, which is harvested from its seeds and stalk fibers. This species is relatively low in THC, containing less than 0.3%.*

We source our supplements from reputable physician-only suppliers to ensure the highest quality of CBD oil.
Offered in liquid form 300 mg (10 mg per dropper), in capsule (990 mg per capsule), or Fish Oil capsule (100 mg) along with 900 mg of omega oils for daily supplementation.
CBD liquid 300 mg (10 mg per serv)
CBD Capsules (990 mg per cap) (16) CBD Capsule (100 mg) plus fish oil (900 mg) (16)
USE THIS WEBSITE ONLY IF YOU AGREE TO THE FOLLOWING TERMS The contents of this website are the opinions of Health Renew MD unless otherwise noted. The information on this website is not intended as personalized medical advice and is not intended to replace the relationship that you have with your primary care provider. Any decisions you make with regard to your daily choices and medical treatments should be made with the help of a qualified health care provider