Store
Happy Cream - GABA / L-Theanine Topical Cream
00002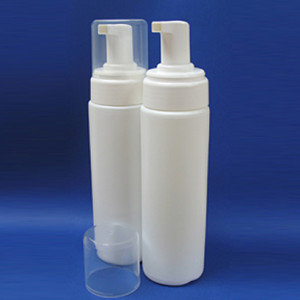 Dr. Santoriello refers to this as her "Happy Cream". This cream combines two substances and ingredients that have been widely used for the treatment of anxiety, depression, insomnia and many other nervous system issues. The transdermal delivery system allows the nutrients to enter the bloodstream directly bypassing the liver. This cream consists of the neurotransmitter gamma-aminobutyric acid, abbreviated as GABA, and a unique amino acid, L-Theanine.
Gamma amino butyric acid is a non-essential amino acid that acts as a neurotransmitter in the body. GABA occurs naturally in the body as an inhibitory transmitter, relaxing rather than stimulating responses and thus contributing to relaxed muscles, steady moods and healthy sleep patterns. It is also present in a number of different foods, including nuts, seeds, soy products, whey, seafood, whole grains, brewer's yeast, beans, eggs and other dairy products.
GABA is an effective and all-natural aid for conditions ranging from anxiety and insomnia to epileptic seizures and muscle spasms. The substance inhibits rapid nerve cell activity, calming an overloaded nervous system and maintaining internal balance. GABA also aids in the secretion of the human growth hormone (HGH) and can subsequently contribute to the development of lean muscle mass.
L-Theanine is a naturally–occurring unique amino acid found in green tea leaves. L-Theanine may promote a sense of physical relaxation, mental alertness and mental well-being by reducing feelings of stress and anxiety. Research with human subjects suggests L-Theanine may also be useful to improve learning performance, promote concentration and reduce negative side effects of caffeine.
Instructions
Apply on thin skin where there is no hair. Do not bath 30 minutes after application. When used for sleep support it is recommended to be applied 30 minutes prior to bedtime.
Adults 1-2 pumps as needed or as recommended by your healthcare professional. Do not exceed over 4 dosages per day.
1 Pump = 18 mg of GABA, 7.5 mg of L-Theanine (60 pumps per bottle)
Always consult your healthcare professional if you have questions or concerns about these ingredients. (Approximately 60 pumps per bottle)
USE THIS WEBSITE ONLY IF YOU AGREE TO THE FOLLOWING TERMS The contents of this website are the opinions of Health Renew MD unless otherwise noted. The information on this website is not intended as personalized medical advice and is not intended to replace the relationship that you have with your primary care provider. Any decisions you make with regard to your daily choices and medical treatments should be made with the help of a qualified health care provider